Friday, January 13, 2012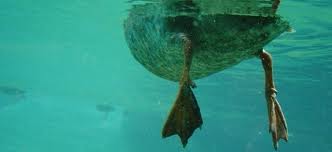 There's something to the unattributed quote that "The secret of success is to be like a duck – smooth and unruffled on top, but paddling furiously underneath."  That's kind of how the loan process is.  As a broker, I am fighting so many battles with lenders behind the scenes (feels like under water) that my clients never know about.  For some of these battles, we enlist our borrowers' help.
Lenders are a capricious entity. They ask for some of the craziest things to fund loans. Lenders assume all you borrowers are lying, cheating slackers. As a loan broker, my job is to prove that you are, in fact, good upstanding, hard-working, bill-paying citizens. From the broker side, the worst part is that lenders are not consistent, so when I ask for your documents, about 30 percent is guesswork.
I am lucky enough to have two borrowers who both gave me two loans that were nearly identical scenarios. In both cases, the same person underwrote both files and did so completely differently. I had two totally different subsets of conditions to satisfy with each doppelganger loan. If I don't need a LOE (letter of explanation) for decling income on one file, why do I need it on another?  I've refinanced the same person with the exact same loan details with the same bank four months apart, and the conditions lists looked as different as Ric Ocasek and Paulina Porizkova.
You may be tempted to say the words "why" to your broker. Don't. Truly, asking questions of a lender or underwriter is a war waged with no winners. Trying to apply logic to loans is like yelling at your navigation system. It may be cathartic, you're not changing its mindlessness. It can be maddening, but also like a duck, in the loan process you need to let these frustrating minutia roll off your back. I often try to redirect my customer's "whys" into "hows." Let us not ask why they need a recorded reconveyance on a loan that's been paid off for 18 months. Rather, let's figure out how we get it.
With any new customer, I issue a disclaimer that goes something like the following. "I am going to ask you for a lot of stuff, and some of it will seem completely inane, and after that, I'm going to ask you for more stuff. Please just get it to me." I've been asked for some copies of deposits for $50 checks because they want all "large deposits" sourced.  I had one lady who received a $200 check from her mom for her birthday. She had to refund the money to her mom and show me a "paper trail" (copy of the canceled refunding check) because that account was deemed poluted with "gift funds."   I've seen a bank require someone to pay their April tax bill in January. Why would anybody pre-pay their taxes if they didn't have to?  Well, he had to if he wanted that loan.  You need two years history of being a landlord to claim rental income. Why, I don't know. Apparently "landlording" is an acquired skill. Many companies will not verify employment verbally. I have one lender who will not take a written verification, or a verification from an automated "The Work Number" nation-wide verification system. However, if the funder can transfer their own call in the phone system to someone's voice mail, that will suffice.  If that person picks up the phone, it won't. Baffling, huh? And yes, I need all pages of your statement, even the blank ones. The underwriter assumes you laundering your money to a Colombian drug cartel if you only show "page 1 of 2."
I have probably heard each of the following statements a hundred times. "I wasn't asked for that last time" and "I didn't have do that when I refinanced in 2006." Lending now is a different animal, and it's a paper-gobbling, herbivorous beast. In 2006, they were handing out loans to anybody who could fog a mirror (Thank you Zach of Trojan Home Loans for that); Today's lending landscape is an entirely different slippery slope.
And the whole point to my opening salvo is that we brokers and loan officers are working our tails off behind the scenes. The conditions we ask for your help on are just part of the underwriters' whims. So you may think the real estate loan broker ilk is incompetent and crazy. But even those of us who are midful may ask you for mindless stuff. I really want your business, but I need your patience and understanding (and that paperwork I asked for 3 days ago).
I'd love to hear some of the craziest things you've been asked for on your loans? Leave a comment below if you'be asked to provide a urine sample (or the like) just to get a 4% fixed.
Steve Bush
Steve@OCLoanBroker.com
(562) 726-2874 -